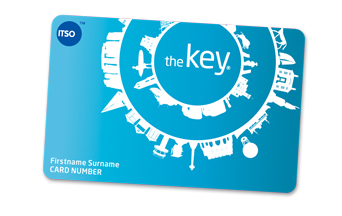 Help! I have a problem
What should I do if I lose my key?
Give us a call on 01202 678100 and we can cancel your current key - the same way as a bank can cancel your bank card - so no one else can use it. There will be a £6.50 admin fee and we will then transfer the tickets from your old key to the new one.
What happens if my key stops working?
Give us a call on 01202 678100 and we will replace it, as long as the card has not been cracked, snapped or bent there will be no charge, we will also endeavour to replace any unused tickets.
The driver has confiscated by key – what do I do?
Call us 01202 678100– as there may have been a problem or your card may have been reported lost in the past and hot-listed.
I can't access my online account?
To protect your security your account will be locked if you enter an incorrect password three times. You can unlock your account by calling us on 01202 678100 and answering a couple of security questions.
If you have forgotten your password, and you haven't locked your account by entering an incorrect password three times, then the quickest and easiest way to reset your password is to click "forgotten password" on the log in screen of the key website. After entering your email address which is checked against our database we will email you a new, temporary password which we recommend you change after you log in for the first time.
Where can I get help or talk to someone about the key?
The answer to most questions about the key can be found on our website islandbuses.info/thekey alternatively call us on 01202 678100 , Monday to Friday between 08:00 and 18:30.
If you can't find what you're looking for here you can
Send us an email to thekey@islandbuses.info
Visit us at our travel shops
Call us on 01202 678100 between 08:30- 18:30 Monday to Friday